Miscellaneous Fish Wholesale Exporter
We are miscellaneous fish wholesale exporter and distributor. Our miscellaneous fish are healthy with beautiful and vibrant colors. We have 17 different species available at wholesale price for export.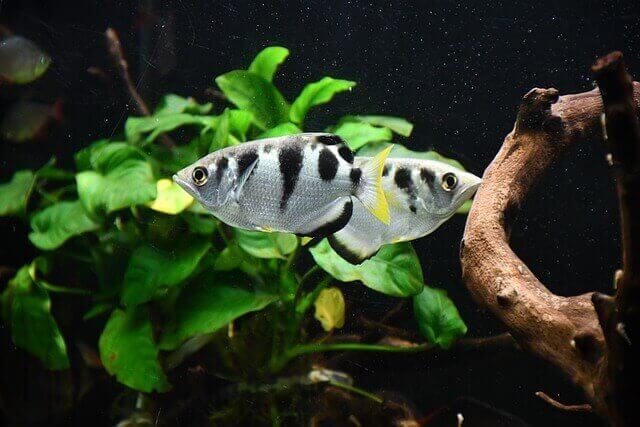 Miscellaneous Fish Wholesale Exporter
There are numerous diverse species in this group, including archerfish, arowana, green scat, and others.
Their body is torpedo-shaped, brown to light olive in color, with a grey or yellow ventral surface. Their scales are not like those of other fish. They are, in reality, diamond-shaped and bone-like ganoids scales coated by an enamel-like material with serrated edges.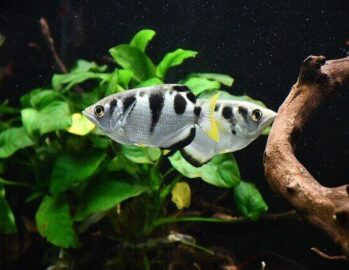 The archerfish's body is somewhat elongated and laterally compressed, with a pointed face. The dorsal and anal fins are located at the rear of the body, and the tail has a slightly rounded edge. The back is yellow/greenish or brown, while the flanks are a pale grey that progresses to silver. It has four to six vertical black bands across its body.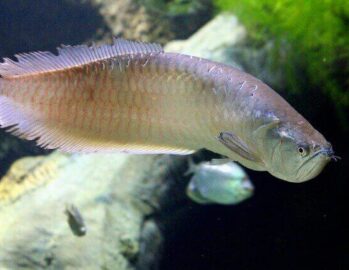 Silver arowanas have long, slender bodies that resemble the form of band fish. When seen from the front, silver arowanas look broad, but when viewed from the side, they appear narrow. The silver arowana's fins are its most distinguishing feature.
PACKAGING: Single-Quantity/Bag
ALSO AVAILABLE: Red Arowana, Silver Arowana
There are just a few species of bichir that can live in tanks, including the ornate bichir, Senegal bichir, barred bichir, and marbled bichir. The fish has weak eyesight but a keen sense of smell, which it utilizes to traverse the waterways in which it lives in the wild.
ALSO AVAILABLE: Albino Bichir Fish, Grey Bichir Fish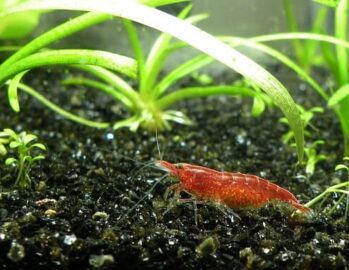 Cherry shrimp have a shrimp-shaped head with a sharp rostrum (nose) and four antennae, one set of which is longer than the other. The eyes of the shrimp extend from stalks on either side of the rostrum. The shrimp also has three pairs of small legs beneath the mouth that aid in scavenging for food.
ALSO AVAILABLE: Blue, Black, Green, Orange, Violet, Yellow
The transparent body of the glass fish, also known as Parambassis ranga or Indian Glassfish, has earned it the name. Their transparent bodies reveal their internal organs and bones.
ALSO AVAILABLE: Mix, Transparent
The Elephant Nose Fish is a lovely fish that resembles a cross between a sword and an elephant. They have a long and thin (width-wise) body with some interesting coloration and stripes.
Green Spotted Scat Fish/Green Scat
They are often seen in two color morphs: Green Scat and Red Scat (sometimes referred to as the Ruby Scat). When these fish are young, their bodies are covered with black patches that extend into their finnage, but as they develop, these marks may vanish.
PACKAGING: Single-Quantity/Bag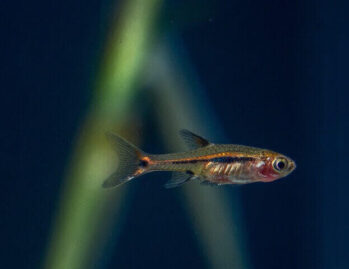 Trigonostigma Heteromorpha
The harlequin rasbora is a small fish with an elongated and laterally compressed body, a small terminal mouth, and a caudal fin that is deeply forked. These rasboras resemble their cousins, the lambchop rasbora and the glowlight rasbora, but are stockier and have a convex belly.
Mono Sebae are silver with a black line covering the eyes, a second line from the front of the dorsal fin behind the gill plate to the front of the anal fin, and a third line from the tip of the dorsal fin to the rear tip of the anal fin. The dorsal fin of juveniles has a golden hue that diminishes with maturity.
PACKAGING: Single-Quantity/Bag
They have flat, broad bodies with fins on their bellies and backs. Males have sharper dorsal fin extensions and more vibrantly coloured bodies than females. Pacu fish are mostly solid colors like silver, black, white, and gray. Some breeds, such as the red-bellied pacu, have bright colors, while the black-ear pacu fish has markings.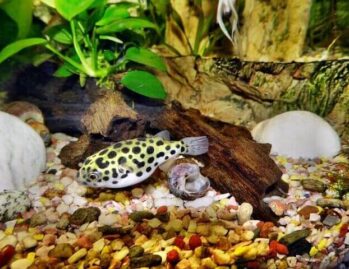 This tropical fish is available in a variety of colors and sizes. Many species have unusual and unique hunting techniques that are fascinating to observe. Their skin is covered with spikes because they lack scales. Spikes can be very visible or very thin and invisible depending on the species.
Rainbow trout are a brightly colored freshwater fish. These tranquil, schooling fish live in the aquarium's medium to upper levels.
ALSO AVAILABLE: Boeseman's Rainbowfish, Neon Rainbowfish
Datnioides Undecimaradiatus
The Siamese Tiger Fish is one of the most attractive large fish in the aquarium hobby, especially when young due to its brilliant coloration. In general, the number of bars on the fish indicates its approximate origin. Fish caught in mainland Southeast Asia typically have 5 full bars.
They resemble an ancient silver dollar, as the name implies. They have a spherical body that is flattened laterally. The only distinguishing feature between these species is the presence of black spots behind the eyes and on the body.
PACKAGING: Single-Quantity/Bag
Snakeheads (lat. Channidae) are freshwater ray-finned fishes of the Anabantiforme order. The fish earned its name from the resemblance of its scales and head form to that of a snake.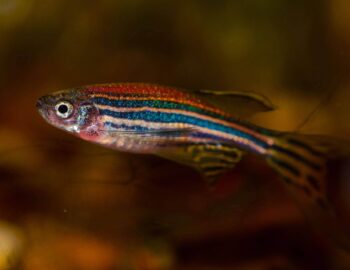 Zebra danios are tiny fish with zebra-like stripes on their bodies. The fish are silvery-gold in color with blue stripes in the wild. Males are more golden in hue than females, who are silvery-white.
COLORS AVAILABLE: Black, Blue, Green, Mix, Pink, Yellow
*The shipped fish will differ from the image above since all fish and species are unique in their own manner; the images above are merely for reference purposes.
Freshwater Tropical Aquarium Fish for Wholesale Export
More species can be arranged as per customer requirement, contact now for more details.
Miscellaneous Fish Wholesale Exporter
When you do business with us, you don't just get fish only, you get best rate, healthy and quality fish with minimal DOA rate.
By offering best rates, we maximize profits of our customer resulting in the success of both parties.
All fish are healthy, great in shape with vibrant colors and in best condition for export.
With our experience, we are able to ship maximum quantity of fish by maintaining quality and DOA rate.
Keep the DOA rate as minimal as possible by selecting best quality fish and excellent water condition.
Freshwater Tropical Aquarium Fish Wholesale Exporter
From order to shipment, every step is tracked, every fish is inspected, and every demand is satisfied.
After receiving order and 100% advance payment, shipment is booked.
Start arranging order and quarantine them before shipping it.
Pack them in boxes and ready to shipped to their destination with documents.
Miscellaneous Fish
Wholesale Exporter
Is there any minimum order requirement?
The minimum order is ten cartons weighing roughly 200-220 KGs. In general, 16 boxes will weigh 350 KGs and 27 boxes will weigh 550 KGs, allowing them to qualify for cheaper freight rates.
What is the payment method?
We ask a 100% upfront payment through T/T for new customers. Once the regular business is established, other payment conditions might be discussed.
What should I do if I can't find the product I'm looking for?
We work with several ornamental fish vendors and have a large internal stock. Please contact us with your needs, and we will gladly assist you.
Please contact us using the form at contact page or email us at [email protected] with your product needs, quantity, company name, and location. Our staff will react to your inquiry as soon as possible with further information.
Are there any probable availability constraints?
Some ornamental fish are seasonal or have limited availability and may only be purchased during certain months of the year. For further information, please use the at contact page below or email us at [email protected]
What are the estimated delivery times?
Many factors influence this, including geographical location, product availability, quantity, and weather. We do, however, endeavor for 72-hour delivery (by air freight) following order completion.
Interested in any product?
Inquire now for all your queries. We will be happy to hear from you!